Renee

Add Renee as a friend

Renee will be notified and will have to accept this friendship request, to view updates from Renee and their ratings you must follow them.

Remove Renee as a friend



Lists
Recent reviews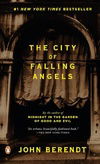 Posted : 11 years, 3 months ago on 6 September 2007 05:21 (A review of
The City of Falling Angels
)
This is a beautifully written book. The city of Venice is the main character...not the people in it. I love the profiles of society and the dynamics of culture. The book is sometimes haunting and you realize that the main plot of the book doesn't matter; it's the experience as a whole.

0 comments,
Reply to this entry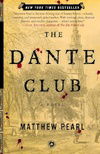 Posted : 11 years, 3 months ago on 6 September 2007 05:11 (A review of
The Dante Club: A Novel
)
I love this book. Just suspend what you know about the authors and take them as ordinary men of the period. The plot is engrossing and the ending may surprise you. I highly recommend it to anyone who wants a puzzle to solve.

0 comments,
Reply to this entry
TV
Music
Books
Favorite Authors
DVDs
Comments